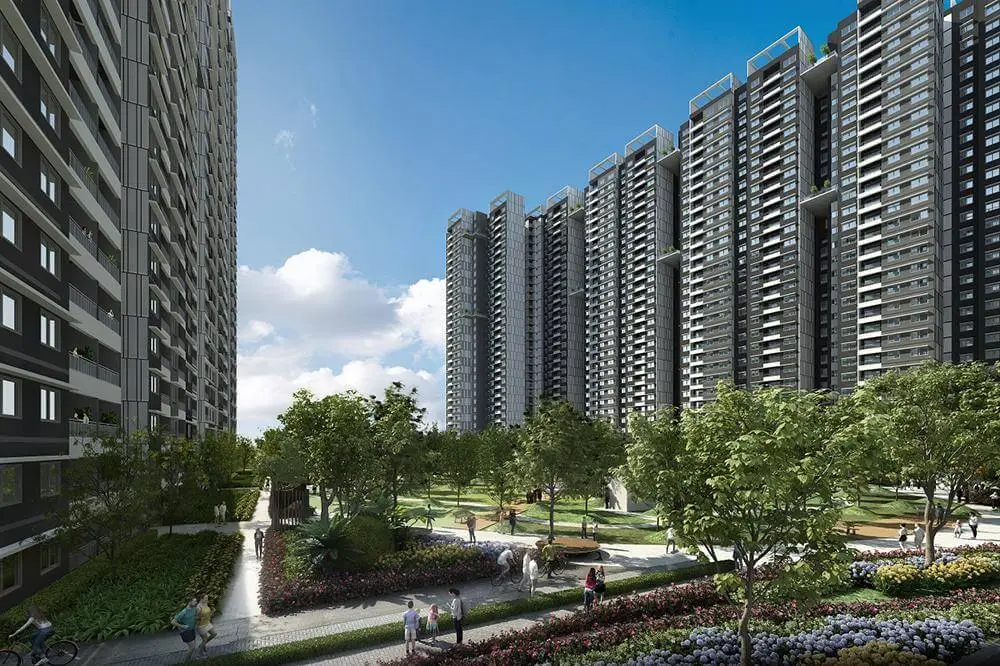 Booking Open
Adarsh Welkin Park
At Off Sarjapur Gattahalli , Bangalore
By Adarsh Group
Adarsh Welkin Park-

Launching Soon Luxurious Apartments & Villa And Plots
Limited Period Pre Launch Price ** Cr. Onwards
Limited Period Pre Launch Price ** Cr. Onwards
** Cr. Onwards
Phase 1

: RERA Coming Soon
Overview

Adarsh Welkin Park

Off Sarjapur at Gattahalli, Bangalore

Adarsh Group's brand-new residential villa development, Adarsh Welkin Park, is located in the developing Bangalore. The greatest of the Adarsh Group's premium offerings may be found in the residential neighborhood of Adarsh Welkin Park. The project offers large apartments with luxurious conveniences. The picturesque surroundings add to its uniqueness and elite status. The developer promises to offer the neighborhood a top-notch living environment with stunning architecture and a lifestyle that is comparable to that in Bangalore.

including a 5679 sq. ft super area. These arrangements feature spacious balconies and well-appointed bathrooms, which guarantee a ventilated environment.
Project Configuration
| | | |
| --- | --- | --- |
| | Project Location | Gattahalli- Off Sarjapur |
| | | |
| --- | --- | --- |
| | Total Land Area | 100-118 Acres (Approx.) |
| | | |
| --- | --- | --- |
| | No. of Units | 984 Appartment And 174 Villas |
| | | |
| --- | --- | --- |
| | Unit Variants | 2 BHK, 2.5 BHK and 3 BHK |
| | | |
| --- | --- | --- |
| | Possession Time | On Request |
Price
| Type | SBA | Price | |
| --- | --- | --- | --- |
| 2 BHK | 1250-1320 Sft* | **Onwards | |
| 2.5 BHK | 1350-1550 Sqft* | **Onwards | |
| 3 BHK | 1650-1800 Sqft* | **Onwards | |
Amenities
Aerobics Room
Gymnasium
Health Club
Yoga / Meditation
Creche
Banquet Halls
Grocery Store
Restaurant
5 Badminton Courts
Table Tennis
Snooker Pool Room
Indoor Games Room
Garden
Amphitheatre
Paw Park
Children's Play Area
Tennis Court
Volleyball Court
Cricket Net
Football Field
Leisure Pool
Children's Pool
Location
Location Map
View Location Map
The Zuri - 300 m
Forum Shantiniketan mall - 700 m
Sheraton Grand and Manipal hospital - 900 m
Park Square Mall - 1.8 km
Taj Vivanta - 1.8 km
Upcoming ITPB metro station - 1.8 km
ITPB and EPIP -- 1.8 km
Bengaluru Marriott Hotel Whitefield - 2.3 km
Phoenix Marketcity - 3 km
MG Road - 15.4 Km
Kempegowda International Airport -- 43.7 Km
The International School, Bangalore -- 15.4 Km
Inventure Academy - 15.4 Km

About Adarsh Welkin Park
Adarsh Welkin Park has a great deal of connectivity. Adarsh developers are well known for prioritizing quality in all of their developments. The privacy of the residents is strictly protected during the building of these units. The Adarsh project is being started with an eye on the neighborhood's development, which will be very advantageous to the locals.
East Bangalore is a rapidly developing and highly sought-after neighborhood, and the project is situated in a favorable spot for both self-use and investment. The Adarsh Group's upscale style and brand recognition are a significant plus, and their prices are reasonable for the area.
The flats are carefully designed and painstakingly constructed to meet all of the needs of the tenants. The flats, designed by some of the best professionals in the field, will be excellent examples of contemporary architecture.
Modern Sarjapur Road is home to excellent social and retail amenities. There are all the amenities and services you might need in the neighborhood to live well. In and around the neighborhood, there are illustrious schools, colleges, renowned hospitals, healthcare facilities, restaurants, shopping malls, entertainment hotspots, banks, retail companies, ATMs, etc. All of these amenities ensure the utmost convenience for the residents.
Numerous social spaces, including a clubhouse and a party room, will be available in the residential complex. There will also be a practice ground for cricket lovers. Additionally, a variety of fitness facilities, including a gym, will be available. When people have leisure time, they can play badminton, both children and adults.
After a long day, one may relax in the pool. There will be a jogging track available, so one can just go for morning and evening strolls. A kid's pool, skating rink, and cycling tracks are just a few of the attractions. Inside the gated enclave, residents will have access to all of these opulent amenities.
Adarsh Welkin Park Specifications includes:
RCC-compliant frame construction. Masonry: 8" Solid Block Masonry for external walls and 8"/4" Solid Block Masonry for interior walls.
Flooring- The living, dining, and internal staircase have imported marble flooring. Engineered wood flooring for the dressing area and master bedroom. For the kitchen, study, and bedrooms vitrified tiles are used. Good Ceramic Tiles for Bathrooms, Utility, and Covered Balconies.
Doors- Good quality door frame and shutter for the main door. Best Quality Door Frames and Shutters for Kitchen Doors, Bedroom Doors, Bathroom Doors, and Utility Doors. Window with mosquito net and UPVC Glazing.
Plumbing and Sanitary- Excellent CP Fittings. Stormwater and drainage pipes made of high-quality PVC. There are two sets of pipes: one for fresh water in the shower, sink, toilet, and kitchen, and one for recycled, purified water in the toilets. Drain pipes with rainwater harvesting are included.
Security - Gas detection device,
24/7 security with intercom capability.
CCTV cameras are present at each corner.
Electrical- Each home will receive grid power from BESCOM. switches that can be stacked. Conduits that are hidden throughout are wired with copper throughout. With DG capacity, 100% of the designated power could be backed up with a diversity factor of 2.0.
The goal of the program is to uplift and calm people. The quality and inventiveness that are the cornerstones of Adarsh are embodied in this luxurious township. The project's construction will make use of cutting-edge technology, which is being prepared by some of the best minds in the business.
Adarsh Welkin Park price
This brand-new, breathtaking location will serve as an example of the Adarsh Developers Organization's dedication to quality in all of its initiatives. These apartments will be found in gorgeously constructed surroundings with a range of architectural and aesthetically pleasing elements. The region is also home to many opulent eateries, entertainment centers, and retail malls. As a result, the township's citizens would always be close to modern comforts.
Adarsh Welkin Park is situated in a renowned neighborhood of residences and businesses. A quiet retreat from the city's escalating noise is provided.
The price of Adarsh Welkin Park will depend on the facilities due to the project's high cost. These apartments will all have large windows and balconies that have been strategically placed to give light and roomy living spaces. It will be a tranquil oasis in the middle of the city.
Landscaped spaces, rainwater collection pits, underground electrical wiring, underground sump, transform yards, solar lights, a sewage treatment plant, staff restrooms, and many more features are included in the specifications for Adarsh Tropica.
Adarsh Welkin Park location
Adarsh Welkin Park is a new housing development in the prestigious East Bangalore neighborhood. This massive undertaking aims to provide a peaceful retreat from the city's growing noise. The program, which was created as a tribute to elegance, would vastly enhance the lives of its residents.
The development of the area is being considered as part of the Adarsh Welkin Park project, which will be extremely beneficial to the people. Whitefield, Electronic City, Marathahalli, the Outer Ring Road, and Koramangala are all easily reachable from this region as well because of Sarjapur's vicinity.
A metropolis can be reached without problem thanks to Metro Rail. Phase 2 of Namma Metro will connect Sarjapur Road to the metro by 2023, ensuring the greatest ease of travel and making the Adarsh Welkin Park location a prime location for investors.
Sarjapur Road is close to Marathahalli, Bellandur, Whitefield, and Electronic City, which are major IT centers. Sarjapur Road is a desirable area for locals since it provides quick access to renowned businesses like HP, Nokia, Wipro Technology Campus, Genpact, RGA Tech Park, Pritech Park SEZ, etc.
Organize Site Visit
+918951475147
Pre-Register here for Best Offers
Marketing Partner by MNdigitalagency
Marketing Partner by WOW Ranking

Get More Details: Buying Views Prestige Park Grove Prestige Park Grove Prestige Lavender Fields Adarsh Park Heights